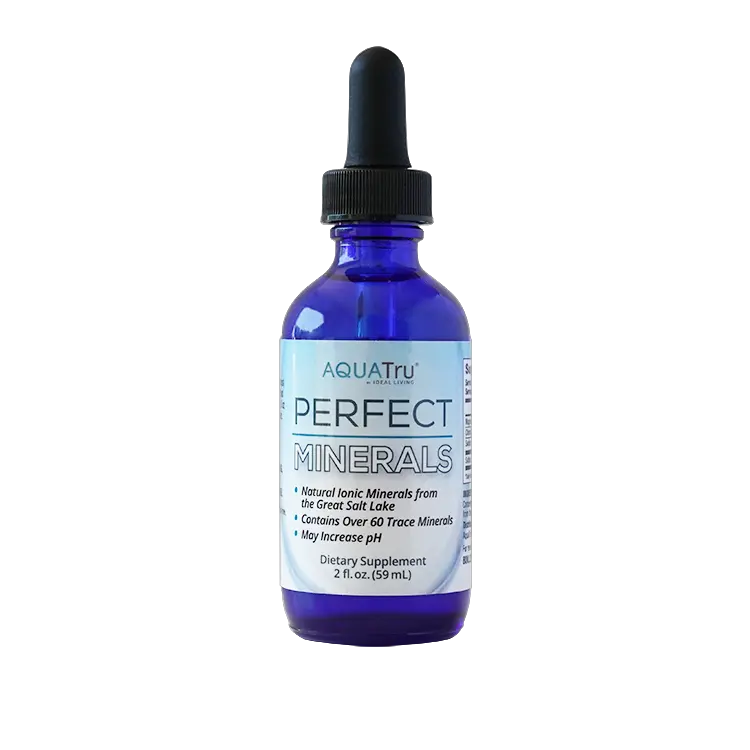 Perfect Minerals
-
AquaTru's Perfect Minerals can help remineralize your purified water and improve its taste. These minerals are sourced from the Great Salt Lake in Utah, which is known for its nutrient-rich waters that contain over 72 ionic minerals and trace elements.
These minerals are concentrated 8-10 times more than regular seawater, and are in the same proportion as healthy human fluids.
To transform your AquaTru purified water into healthy mineral water, you can add 5-6 drops of AquaTru Perfect Minerals to an 8 oz. glass of water. A small 2 oz. bottle of Perfect Minerals is sufficient to create 60 gallons of great-tasting, perfectly balanced, mineral-rich water.
In stock