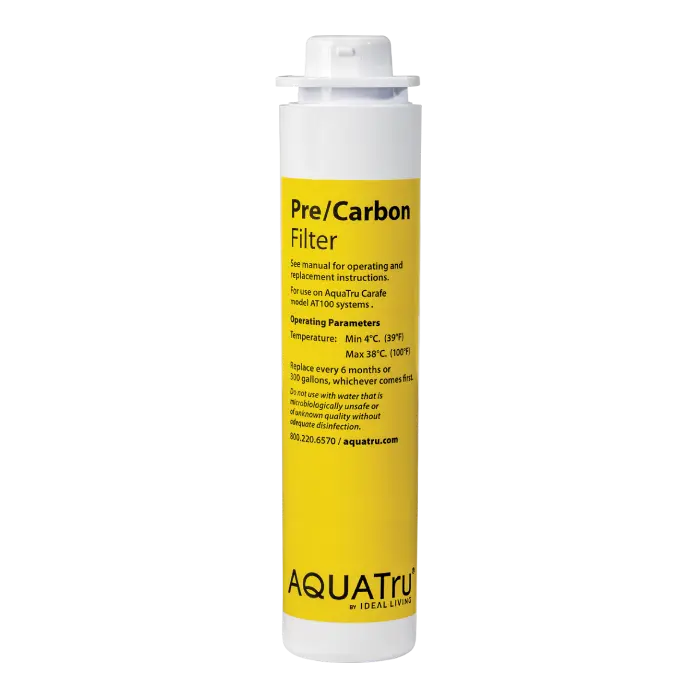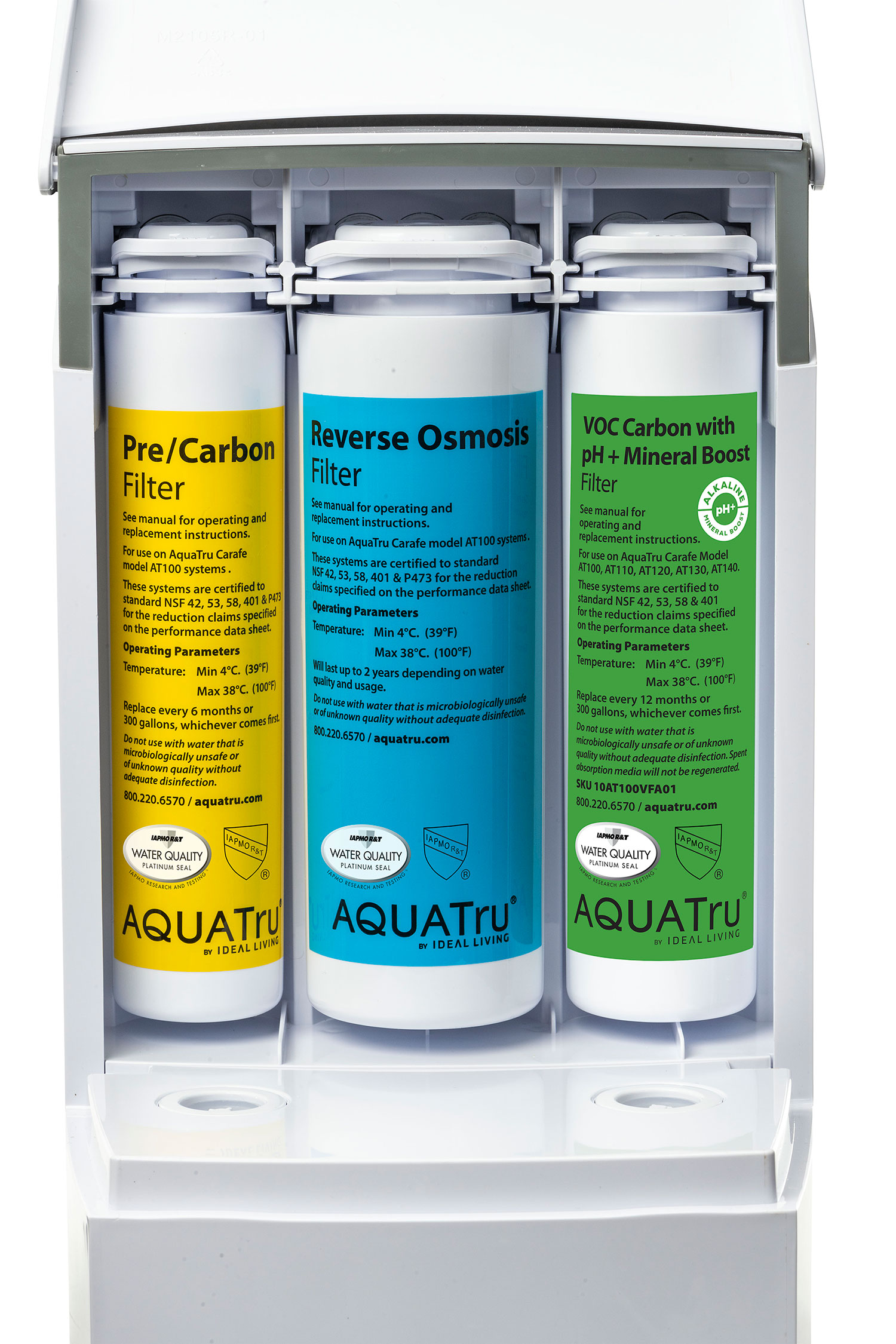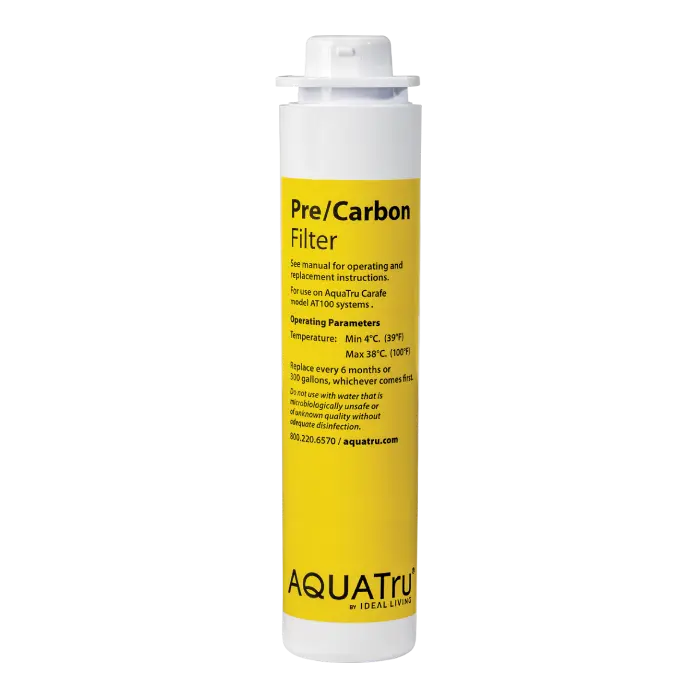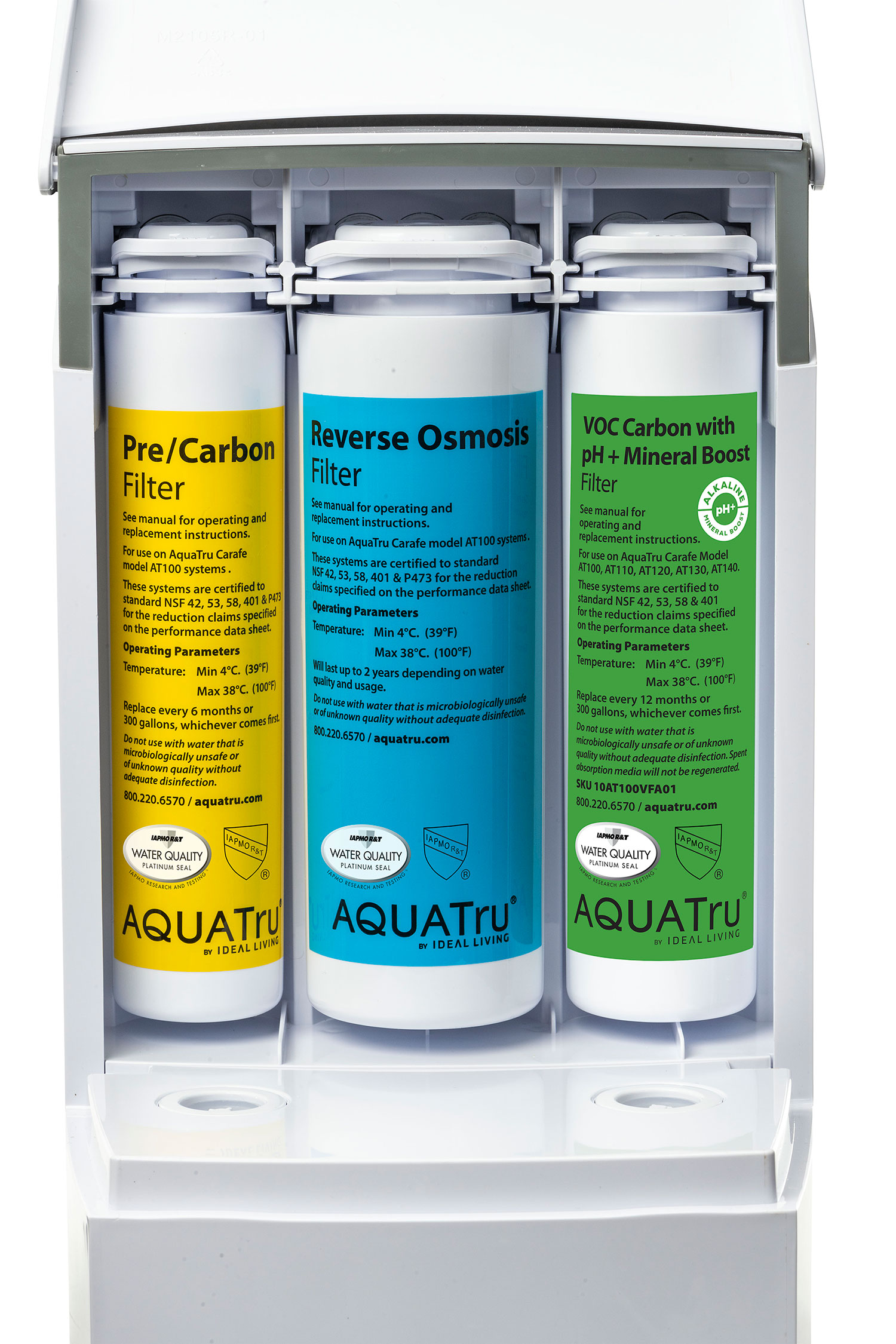 PRODUCT Description
This filter can only be used in the AquaTru Carafe Purifier.
The Pre/Carbon filter is certified to NSF Standards will last six months or 600 gallons, whichever comes first.
The Pre/Carbon Filter reduces sand, silt, sediment, rust and particles from water. Activated carbon reduces chlorine taste and odors and conditions the water before it is treated by the reverse osmosis membrane.
Operating Parameters
Temperature: Min 4°C. (39°F); Max 38° (100°F)
Carafe Pre/Carbon Filter
-
In stock