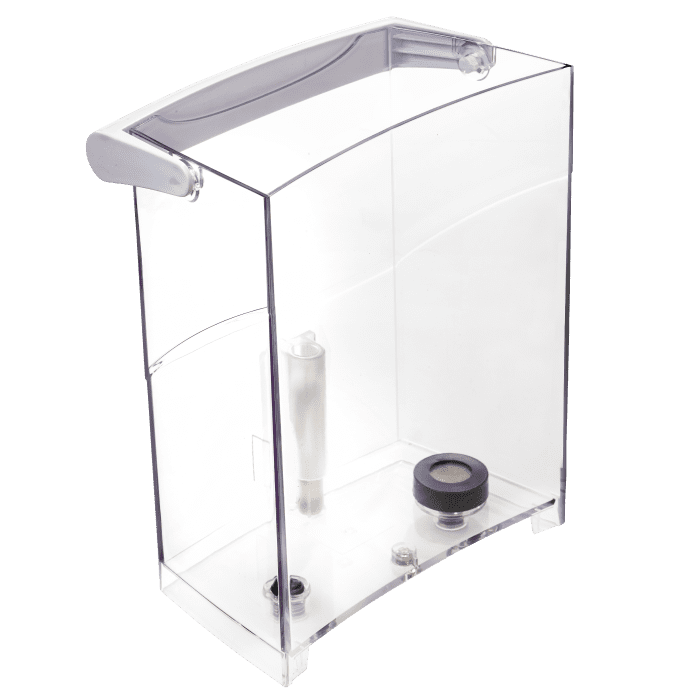 AquaTru Carafe Replacement Tap Tank
PRODUCT Description
Replacement tap water tank for AquaTru Carafe countertop purifier. Does not fit AquaTru Classic Countertop models.
With regular maintenance, you should not have to replace your tap water tank. However, if product care is not maintained, a replacement may be needed.
AquaTru's patented technology works by recirculating water in the tap tank, resulting in highly concentrated (very high TDS) waste water remaining in the tap tank after each full cycle.
To extend the life of your purifier parts and prevent serious damage to your AquaTru machine, ALWAYS empty your waste water after each cycle. Remember to wash your tanks weekly and complete descaling maintenance, as needed, to avoid excessive mineral build-up in the tap tank and internal system.
AquaTru Carafe Replacement Tap Tank
-
In stock